969 Poquonnock Road, Groton | (860) 448-0600
Premium Listing
For over twenty five years, Maurice and his sister Vivian have been making newcomers and returning diners feel right at home at the North End. Whether it's a quick and healthy breakfast, a business lunch, intimate dinner or an elegantly catered party, make the North End your destination. Read more.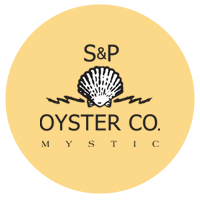 1 Holmes Street, Mystic | (860) 536-2674
Premium Listing
Downtown Mystic's premier riverfront and patio dining.
Open year-round, 7 days a week for Lunch & Dinner starting at 11:30am.  Call ahead for Priority Seating.  Read more.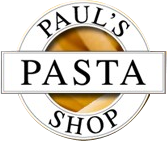 223 Thames Street, Groton | (860) 445-5276
Premium Listing
Paul's Pasta Shop opened in 1988. Their goal has always been to make the finest pasta products in the region and serve reasonably priced meals in a friendly atmosphere.
The pasta is made fresh daily on the premises using only the highest quality ingredients available. Customers seem to agree as they have won numerous Readers' Choice Awards in Connecticut Magazine such as Best Italian, Best Vegetarian and Best Value. Read more.

33 Kings Highway, Groton | (860) 445-6546
Premium Listing
Upon entering Olio Restaurant, guests are immediately greeted by sparkling white candles which lead visitors into the dining room, which is streamlined in a sleek black and white décor. The dark wood bar area is masked behind a wall of glass on one side and iridescent curtains on the other. Soft jazz-like music continually plays in the back-round. The atmosphere is sophisticated yet comfortable. Read more.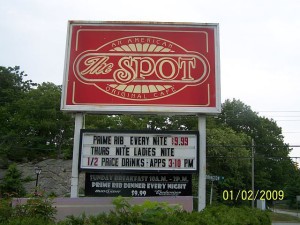 11 Buddington Road, Groton | (860) 448-6276
Premium Listing
"We decided to stop in for the burger specials Buy 1 get 1 Free. And we had the best burgers we have ever eaten. We ordered them medium rare and no questions, that is what we got. The sides were delicious also. We look forward to going back and trying the steak night. Highly recommend you go if you..." Read more.

568 Poquonnock Road, Groton | (860) 445-1967
Premium Listing
"The wicked chicken was amazing, especially the salad. It was basically WICKED! Great live music and bar environment without being rowdy. We went on a Sunday late evening. Our server was really nice and on top of our drink refills the whole time. Great place! Hidden gem in Groton!" Read more.